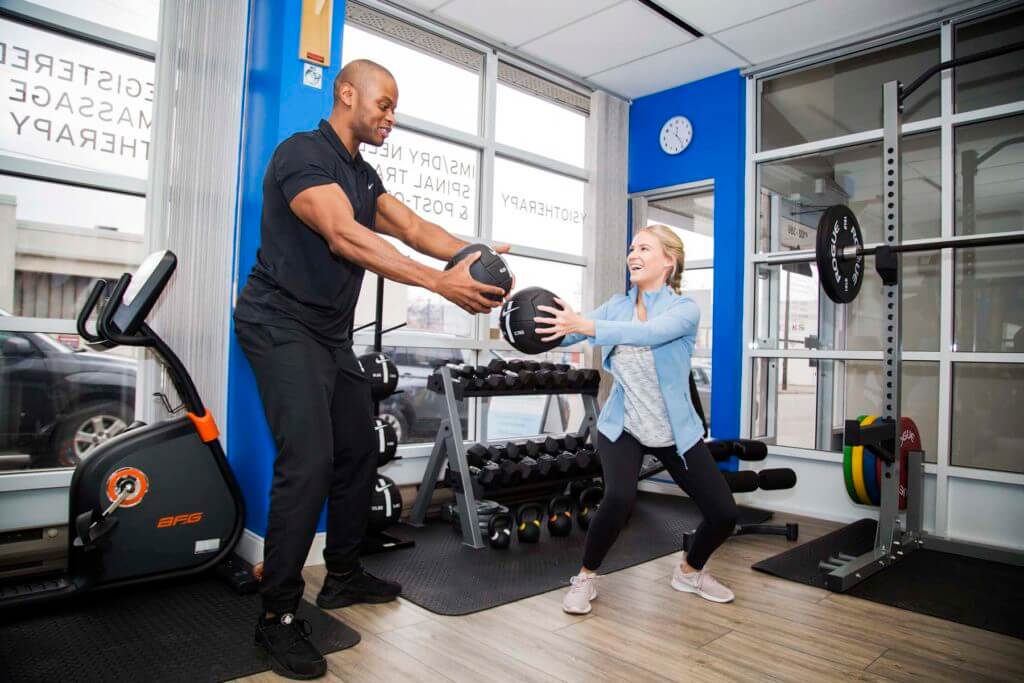 We're very excited to announce we are now offering Personal Training in our fitness suite, with our ISSA certified Personal Trainer Obi Oniah, who has over 20 years of working in the fitness industry!
Set in our friendly and welcoming clinic, we're here to help you reach your goal, whether it is to get into better shape, lose weight, or gain muscle, we can help you. Have an injury you think needs resolving before you start training with Obi? No problem, just book an appointment with one of our physiotherapists or registered massage therapists first.
MEET OUR PERSONAL TRAINER
Our fitness suite is geared up for personalized fitness sessions where you can reach your fitness goals, and is complete with full sized squat rack, ceiling-mounted TRX system, cardio equipment, dumbbells, kettle bells, medicine balls and more! If you're a little intimidated about working out in a full-sized gym, this is the perfect setting for you! 
HOW CAN I BOOK A PERSONAL TRAINER
Call us today or book online to organize your initial assessment with Obi, where he will help you formulate a fitness plan and get you set on your road to fitness!
Book an appointment with our online booking system.
Give us a call and speak with our front desk.
Come in and say hi at our Ellis Street location!