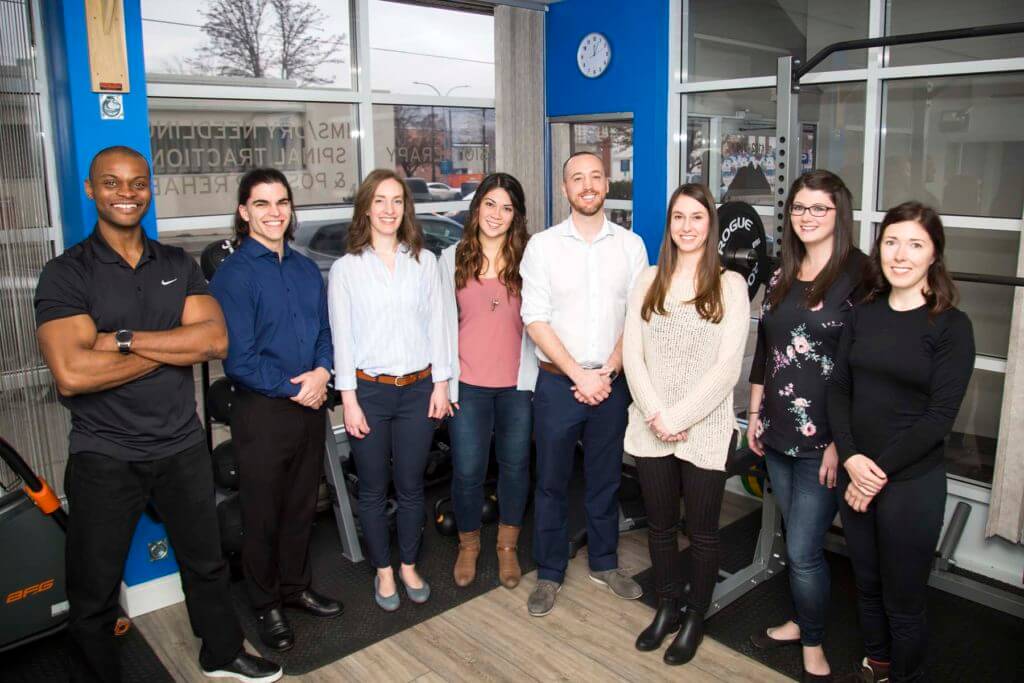 Direct Billing for Physiotherapy and Registered Massage Therapy in Penticton
Here at Penticton Physiotherapy & IMS Clinic, we are proud to offer you direct billing to your private insurance plan. Direct billing is the process where we bill your insurance company on your behalf for your treatments with us, so you don't have to. 
We believe that life is stressful enough when you are recovering from an injury or illness, and that by processing your insurance claim on your behalf, it helps make your recovery go that little bit smoother. By saving you both time and money by not having to submit to your insurance company yourself, we hope to make your recovery that little bit easier. 
In British Columbia, we are able to direct bill for both physiotherapy and registered massage therapy appointments to private insurance plans (other services, such as kinesiology and athletic therapy often are covered by your insurance, but we are unable to direct bill these services*). The vast majority of the time, you do NOT need a doctors referral for physiotherapy or registered massage therapy to allow us to direct bill your insurance plan for you. 
We offer direct billing for physiotherapy and registered massage therapy to the following insurance companies: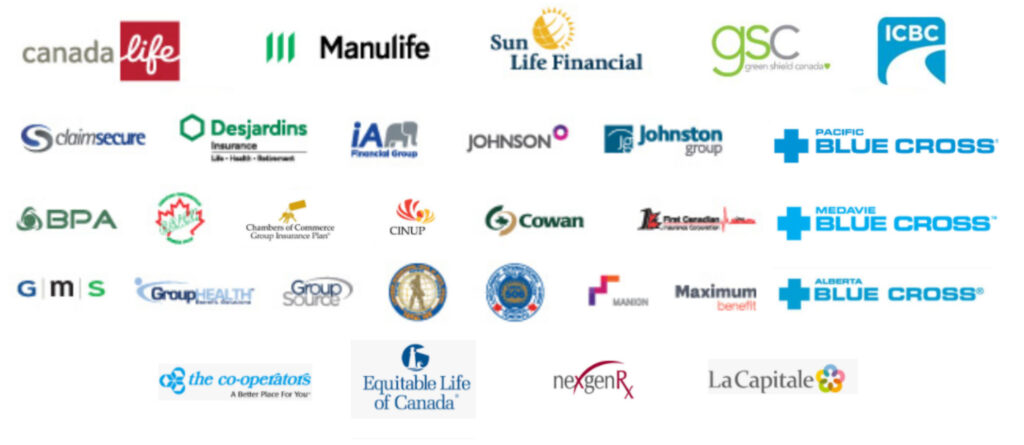 The full list of insurance companies we direct bill is as follows: 
BPA (Benefit Plan Administrators)

 

Canadian Construction Workers Union

 

Canada Life

 

Chambers of Commerce Group Insurance Plan

 

Cinup

 
The Co-Operators

 

Cowan

 

Claims Secure

 

Desjardins

 

Equitable Life

 
First Canadian

 

GMS

 

Greenshield Canada

 

Group Health

 
Group Source

 

IA Financial Group

 

Johnson

 

Johnson Group

 

La 

Capitale

 
Manion

 

Manulife

 

Maximum Benefit

 

Medavie

 Blue Cross (RCMP, Veterans Affairs, Military, Blue Cross Advantage)

 

MSP Premium Assistance

 
Nexgen

 Rx

 

Pacific Blue Cross

 

SunLife Financial

 
Please feel free to call our clinic directly at 250-493-1152 to speak with our front desk staff about your insurance plan, or fill in the enquiry box below to email us instead.  
*We are able to direct bill kinesiology appointments directly to ICBC, but not to other insurance providers – more information here