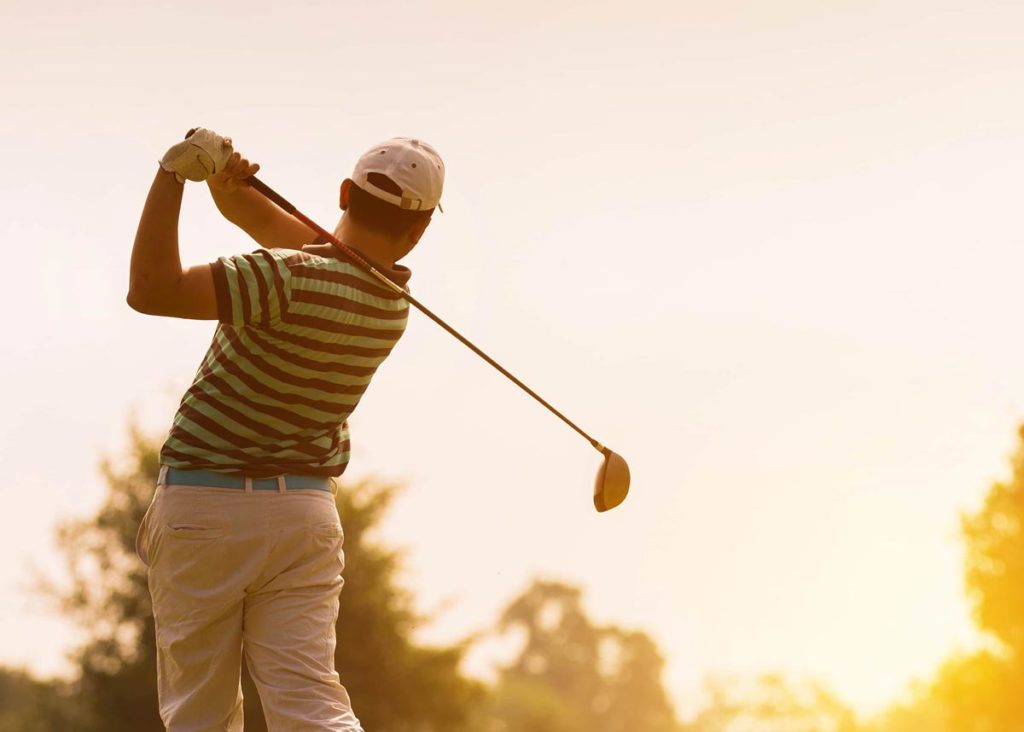 Titleist Performance Institute Golf Physiotherapy
Are you having difficulty getting through the full 18 holes when you're playing golf with your friends and barely able to get to the 19th because of pain or fatigue? Maybe you've noticed that you can't hit the ball as far as you once could, or your swing feels limited or 'off'?
If this is you, an appointment with our Titleist Performance Institute (TPI) certified physiotherapist Chris Stokes is just what you need.
The Titleist Performance Institute is a division of Titleist that works exclusively with both pro and amateur golfers globally to help them reach the top of their game. They also train physiotherapists from all over the world in the assessment and treatment techniques used by TPI when they work with such golfers as Tiger Woods. Clinic owner Chris attended a TPI Certification course in 2016 in Las Vegas, and has been working with golfers since to improve their game.
Here's some stats about TPI's influence on the modern game (taken from the TPI website):
major championship winners had a TPI certified expert on their team
players in the world have a TPI certified expert on their team
PGA tour events were won by a pro being advised by a TPI expert
If it's good enough for the pros, what's stopping you from working with your local TPI expert?
HOW DOES THE TPI GOLF PHYSIOTHERAPY SESSION WORK?
When you come in for your appointment, Chris will go over your medical history and get some information about your current golf game and any symptoms you may currently have. Following this, we will complete a physical assessment and movement screen, which has been designed with golfers in mind. This is critical for understanding your golf swing and what may be impacting it. We finish up by looking at your golf swing, and then will provide a personalized exercise program and any hands-on treatment that may be needed.
WHO IS THE TPI GOLF PHYSIOTHERAPY FOR?
Our TPI golf physiotherapy sessions are for golfers of all ages and abilities, from complete beginners to seasoned veterans. We believe that anyone's golf game can be improved, and you shouldn't have to play in pain.
WILL MY INSURANCE COVER THE SESSION?
Yes! As this is a physiotherapy session, you can bill it under your physiotherapy insurance coverage.
HOW can I book an appointment?
Book an appointment with our online booking system.
Give us a call and speak with our front desk.
Come in and say hi at our Ellis Street location!