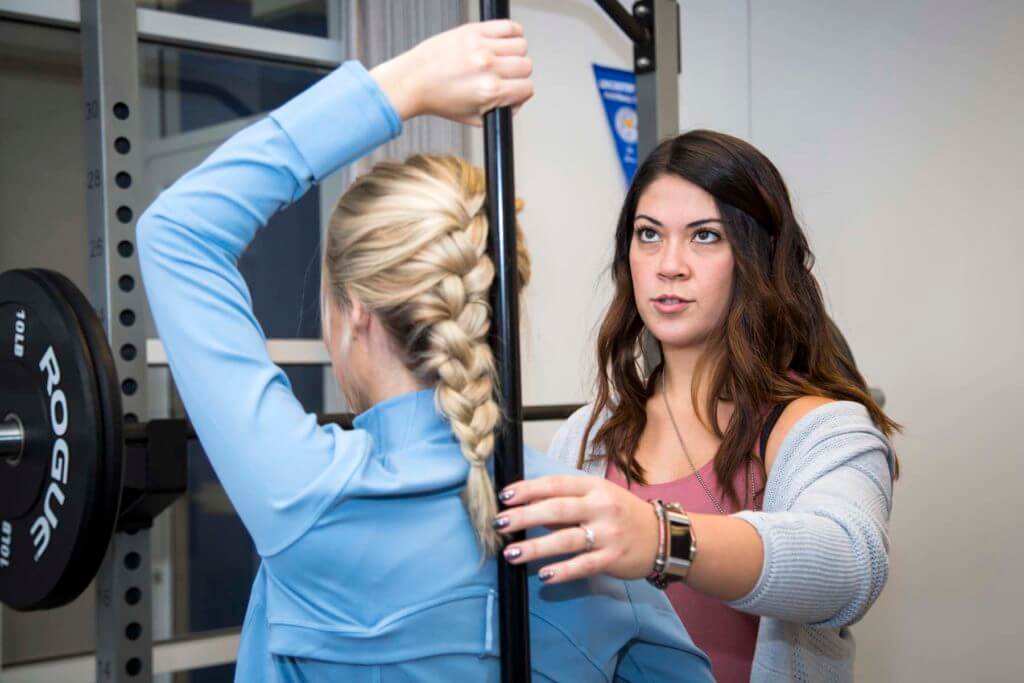 A kinesiologist is a university trained healthcare professional who specialises in the science of human movement and the impact this has on a person's health. They are also known as human movement specialists, and work in outpatient clinics throughout Canada.
Kinesiologists help to both treat and rehabilitate injuries and chronic disease to keep an individual in optimal physical condition. Using a strong foundation in movement science, the kinesiologist creates and supervises rehabilitation and exercise plans tailored towards an individual's specific condition and their goals and aspirations. Often these rehab plans our completed in our clinic gym, but may also be completed at a patient's home, the Penticton Community Centre's public swimming pool, or in public parks throughout Penticton.
Athletic Therapist, Kinesiologist
Who do kinesiologists treat?
Kinesiologists have a wide and varied clinical caseload, helping patients with everything from concussions to post-operative rehabilitation.
Concussion management
Post-operative rehabilitation
Swimming pool therapy (hydrotherapy)
Strength and conditioning programs
Rehabilitation following hospitalization or prolonged immobility
Stroke rehab
Home visits
Back and neck pain rehabilitation programs
How can I see a kinesiologist?
As Kinesiologists are primary healthcare professionals, no doctor's referral is needed to seek our services (excluding ICBC and WorkSafe BC Claims). To book an appointment with our kinesiologist, you can:
Book an appointment with our online booking system.
Give us a call and speak with our front desk.
Come in and say hi at our Ellis Street location!
Will my insurance plan cover my kinesiology visit?
Most major insurance plans offer coverage for kinesiology, although we recommend contacting your provider first to confirm coverage. 
Pacific Blue Cross
Great West Life
Manulife
Sunlife
Greenshield
Desjardins
Johnson Group
IA Financial Group
Chamber of Commerce
Maximum Benefit
Manion
Group Health
Group Source
First Canadian Insurance Corporation
ICBC