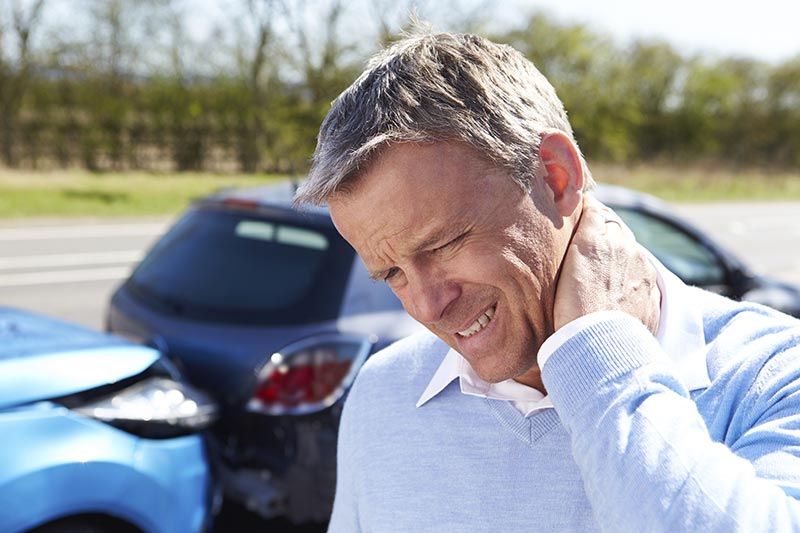 Being involved in a car accident can be a stressful time and experience. Thankfully, ICBC has programs which allow you to access physiotherapy, registered massage therapy and kinesiology treatments in a timely manner. As of April 1st 2019, ICBC has made the process even easier for you to see a therapist quickly and eliminated the need for you to pay for services in most instances.

Quite often, there can be confusion as to how the ICBC claim process works and what steps you need to take. To make the process simpler for you, we're here to help. We provide patients who have an ICBC claim with physiotherapy, registered massage therapy and kinesiology treatments, and can help you through the process.
Here are the steps for how to commence physiotherapy, registered massage therapy and kinesiology treatments when you have a car accident:
Once it is safe to do so, contact ICBC at 604-520-8222 (Lower Mainland) or 1-800-910-4222 (toll free), or by reporting you claim online. They will provide you with your ICBC claim number, which we will need to process your claim.
It is important to visit your doctor, either in the emergency department or your family doctor's office, as ICBC requires you to do so before you commence any rehabilitation with us. We advise seeing a doctor as soon as possible, as this will allow you to get the care you need more quickly.
STEP 3
Contact us to book your appointment​

Now you have your ICBC claim number and have seen a doctor, it's time to get your treatment started. You can call our clinic or book online, whichever is easiest for you. When you come in for your appointment, be sure to bring the following information with you:
Your Driver's License/ Care Card with your Provincial Health Number on it
Your ICBC adjuster's name and contact information
Your ICBC claim number
Your date of accident
The name of the doctor who you saw following your accident
Doctor's note or referral
How do I know if I should see a physiotherapist, registered massage therapist or a kinesiologist?
After a car accident, it's very normal to have aches and pains for about 6-8 weeks. For most people, these aches and pains settle down with time and therapy, but occasionally they can last a bit longer. By providing a multi-disciplinary approach, our therapists can help manage all the symptoms of your car accident.
As of April 1st 2019, ICBC has increased the coverage it provides for it's members. Please note, the number of visits below is available in the first 3 months following the date of your accident. If you require further treatment past this point, your therapist will need to reassess you for this and submit this reassessment to ICBC.
Click "read more" to learn the role each of our professionals have in helping you recover from a car accident:

Often the first person you will meet for your treatment will be a physiotherapist. They are experts at assessing and treating the injuries sustained following car accidents.
Your physiotherapist will help you with gentle exercises to get you moving and to help to get your strength and stamina back, and can use gentle hands-on techniques to relieve tight and painful muscles.
They will progress the exercises given throughout your treatments with us.
Physiotherapists can use a variety of electrotherapy and other modalities to help relieve pain (ultrasound therapy, interferential therapy, TENS, spinal traction) and can utilise IMS treatments (the italics indicate it should link to the IMS page) to help relax and release tight muscles.
Your physiotherapist will often refer you to other members of the team if they feel it is warranted.

Registered Massage Therapy
12 Visits
(before further medical review is needed)
A registered massage therapist is trained to assess and treat people who have had car accidents.
They use a variety of soft tissue massage techniques (including Swedish massage, myofascial release and deep tissue work) to help relieve your aching muscles and joints.
Don't worry if you don't think you can tolerate anything too aggressive! Often the first few visits are very gentle and about relaxing your muscular and soft tissue systems to help ease your symptoms.
Having frequent massage therapy appointments following your accident is a great way to relax tight muscles, reduce pain and help facilitate the healing process.

12 visits
(before further medical review is needed)
Kinesiologists are movement and rehabilitation experts, with an end goal of keeping you in optimal physical condition.
It can be normal for a person to experience muscle weakness and deconditioning following a car accident, especially if it is a significant crash. A kinesiologist can help strengthen and condition you back to pre-injury levels with sessions typically completed in our on-site gym.
Home exercise programs are provided for you to complete your therapy outside of your regular therapy sessions.
If you have a concussion following your accident, our Kinesiologist Sherrie can help rehabilitate your injury and help you manage and treat your concussion symptoms. This can often be a big part of your rehab, and Sherrie has completed additional training in concussion management.
As well as rehabilitation, kinesiologists can also use electrotherapy modalities (such as ultrasound therapy, interferential therapy and TENS) and hands-on massage/ soft-tissue release techniques to help manage and treat your pain symptoms.
Our goal is to get your treatment started as soon as possible, so recovery can begin immediately. Please note, you must wait to hear from your ICBC adjuster that your claim has been accepted before we can commence treatments.
It is also important to note that our clinic will bill ICBC directly each time you come to the clinic for physiotherapy treatments, and that all physiotherapy visits are fully covered by ICBC under the new agreement. There may be a small user fee that the patient has to pay for registered massage therapy appointments (depending on the duration of the appointment).
ICBC suggests that any user fees be applied to private health insurance that you may be covered under, and we can help with direct billing of these in our clinic.
Meet Our Team Members Accepting New ICBC Patients'
Registered Physiotherapist
Registered Physiotherapist
Registered Physiotherapist
Registered Physiotherapist
Registered Massage Therapy
Registered Massage Therapist
Registered Massage Therapist
How can i book an appointment?
Book an appointment with our online booking system.
Give us a call and speak with our front desk.
Come in and say hi at our Ellis Street location!