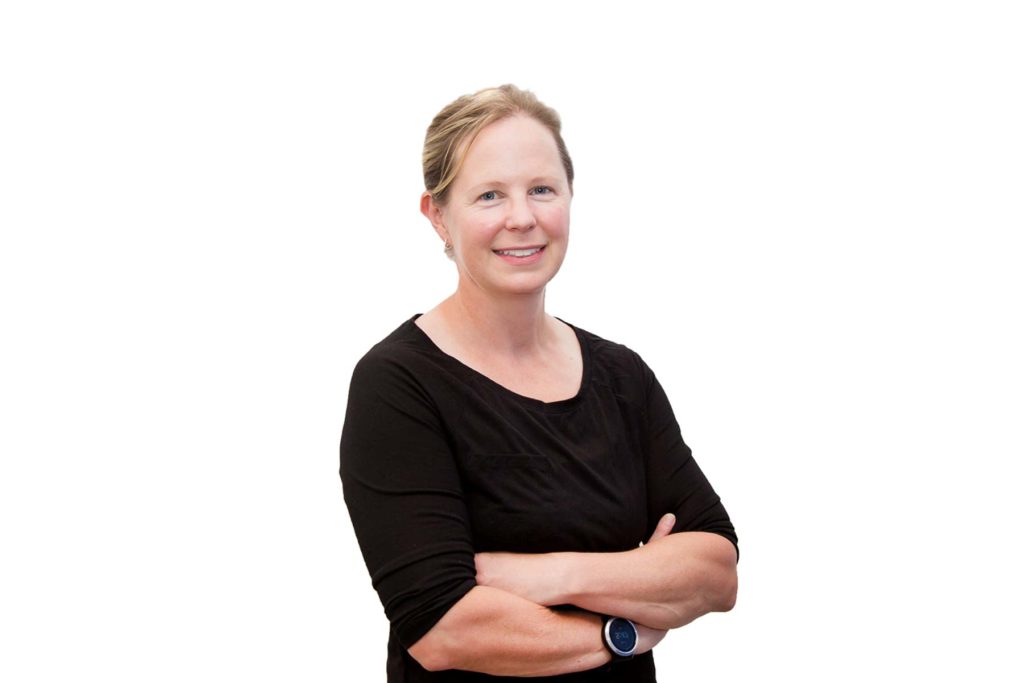 Speciality :
Registered Physiotherapist
Pelvic Health Physiotherapist
Education : 
University of Victoria
Bachelor of Science Kinesiology with Honours 1993-1997
University of Alberta
Bachelor of Physical Therapy with Honours 1998-2002
Areas of expertise: 
Musculoskeletal/Orthopaedics
Acupuncture / Dry Needling / IMS
Manual Therapy
Graston and ART ®
Pelvic Health
Tracey graduated in 2002 with her degree in Physiotherapy from the University of Alberta, following her BScKin from the University of Victoria. Two years, were spent working in Edmonton, AB working in the areas of private practice, university/high level athletics and functional capacity testing for WorkSafe.
Missing B.C., she moved to Penticton in 2005 with the lure of endurance sports and sunshine.
Since moving to Penticton she has been involved in private practice and worked towards achieving her Pelvic Health Certification. Tracey enjoys working with individuals of all ages with the goal of keeping everyone active.
Away from the clinic Tracey has been known to spend a few hours swimming, biking, or running. However, these days most of her ultra's involve chasing her kids.
Penticton Physiotherapy & IMS Clinic
Registered Physiotherapist
Okanagan Falls, BC Contract Physical Therapy
Weyerhaeuser Mill
Penticton, BC IronSport Physio
Registered physiotherapist
Penticton, BC Pro Physio Clinic
Registered Physiotherapist 
Edmonton, AB Millard Health
Functional Capacity
valuator/Physiotherapist
Sherwood Park, AB Normed Physical Therapy
Registered Physiotherapist
Edmonton, AB Callingwood Physical Therapy
Registered Physiotherapist