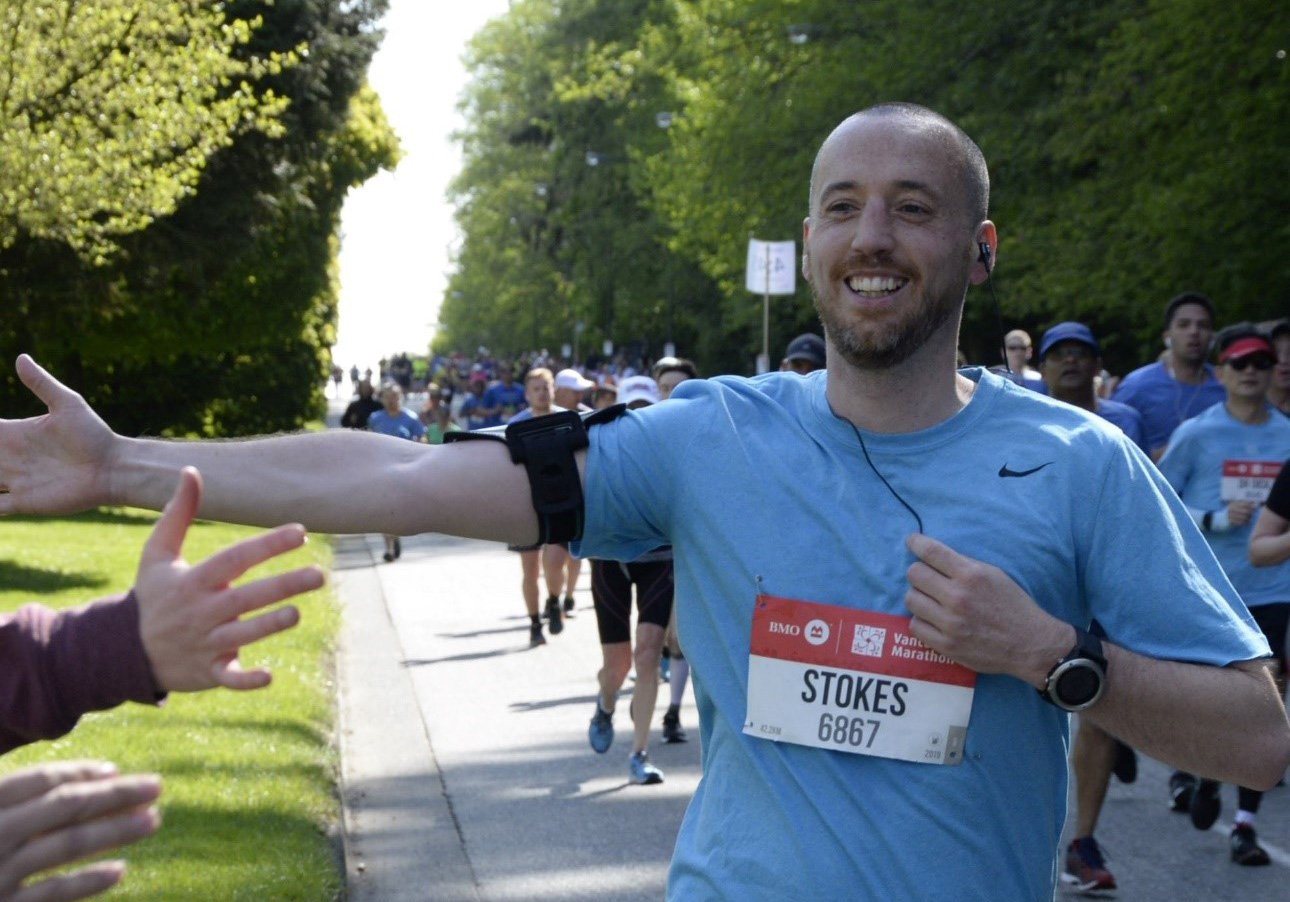 Whether you are an experienced long distance runner or brand new to the sport, running is an incredible activity which is good for your mind, body and soul. However, we know that it is also an activity where up to 80% of runners can get injured at one point or another, regardless of your running experience or the distance you run. The issue with running injuries is that they generally don't get better with time, and they do generally get worse as you increase your running distance. No matter how much we love it, running creates a lot of unique stresses and problems throughout the body which other sports or activities don't pose.
This is why we decided to create a running-specific physiotherapy assessment and treatment program for runners in Penticton, to help runners of all abilities and experience to keep running.  Chris, our physiotherapist who completes the physiotherapy running assessments, knows how important it is to take in the views along the KVR, feel the burn on a leg-day up Vancouver Hill, or simply go for an easy recovery run along the channel, as he is a keen runner himself and his goal is to keep you running around Penticton (and beyond!).
Who are our Physiotherapy Running Assessment and Treatment sessions for?
Our sessions are aimed at runners of all abilities and running backgrounds.
If you are a new runner and are experiencing new-found pains, niggles and injuries, we can help you get on track and reach your goals.
If you are an experienced runner, we're here to help too (our physio Chris has had knee injuries while training for marathons, so he knows how you feel!).
Our running sessions typically help with the following running injuries:
Knee pain/ Patellofemoral Pain Syndrome
Iliotibial Band (ITB) syndrome
Medial Tibial Stress Syndrome (aka shin splints)
Foot pain and stress fractures
Low back pain
Achilles tendinopathy/ pain
Plantar fasciitis/ heel pain
Not having an issues currently, but want to prevent a future injury by making sure your running form is optimized and the muscles in your legs are strong and flexible? We love helping runners prevent getting injured, and can help you with this too.
How Do The Running Physiotherapy Assessment & Treatments Work?
Research shows that by improving running biomechanics and optimizing lower limb strength and flexibility, running injuries can be greatly diminished. Our running-specific physiotherapy assessment and treatments will identify any deficiencies you may have, and provide you with solutions to improve your running experience.
The Subjective Assessment – our physio Chris will talk to you about the running problems you are facing, what injuries or health issues you have had in the past, and what your current running ability is. We will also discuss your running goals, and what you would like to work towards.
The Evaluation – after learning a little about what has been going on, we will then assess physically how you are doing, by measuring your lower limb range of motion and strength, and by completing 'special tests' to help identify any specific injury you may have.
The Treadmill Running Analysis – the most important part of the assessment, we take a look at your running form while you run on our treadmill, and use technology to record and analyse your running pattern. This allows us to provide you with strategies to use while running to help decrease stress throughout your lower limbs, and conserve energy – both essential components for pain-free running.
The Treatment – now we have a good understanding as to what is causing your running injury, we can begin treating you. The treatment will include strategies to improve your running biomechanics, advice about footwear, and pacing strategies. It may also include specific exercises to help strengthen or stretch key problem areas, or hands on techniques like IMS, which can be incredibility effective to help resolve running injurie
Frequently Asked Questions
 Will my extended heath benefits cover the Running Physiotherapy Assessment and Treatment sessions?
Yes! Because the session is a physiotherapy appointment, we will be able to bill it to your extended health plan (if your plan allows direct billing, which most do). For more info on direct billing of extended health plans, please click here.
How many sessions will I need?
This will vary from patient to patient, depending on the severity of your injury and what we find during our evaluation. Depending on how much 'hands-on' therapy you may need, most patients come for between 3-6 sessions, although this will vary from case to case.
How are these sessions different from a regular physiotherapy appointment?
The running physiotherapy assessment and treatment sessions are different because our therapists completing them have specific running assessment and treatment training, we use the treadmill to assess your running form, and many of the treatments are running-specific.
Meet our Running Physiotherapy Assessment specialist
Registered Physiotherapist
Book an appointment with our online booking system.
Give us a call and speak with our front desk.
Come in and say hi at our Ellis Street location!