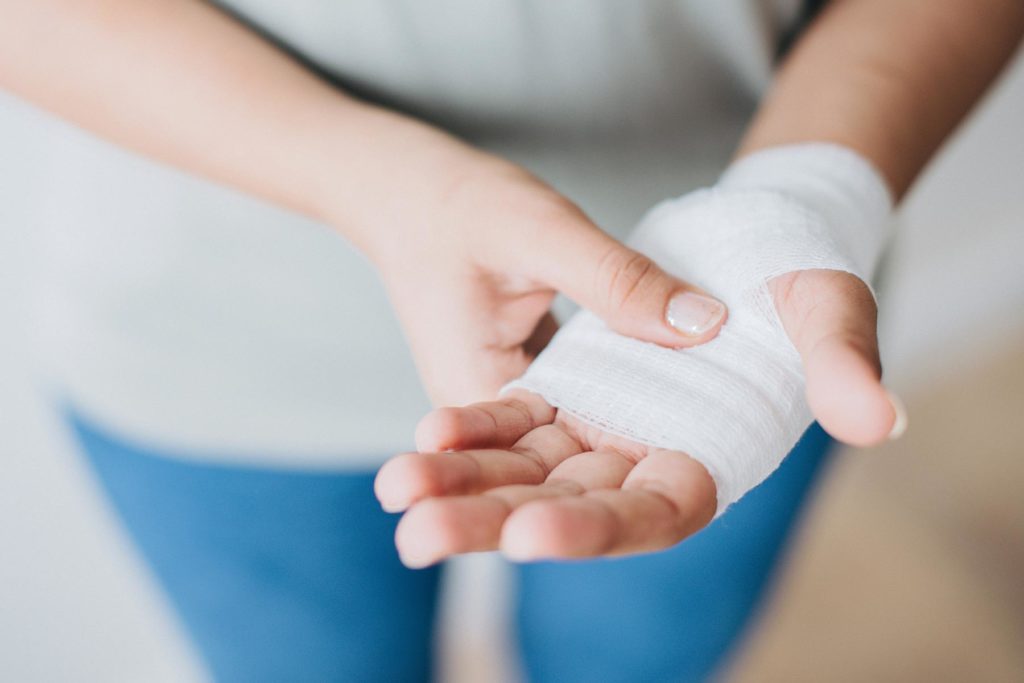 We are proud to work in partnership with WorkSafe BC to rehabilitate injured workers in Penticton. The best part of it is that there are no charges to you; we bill WorkSafe BC directly on your behalf. The WorkSafe BC physiotherapy treatment schedule can be a little confusing, which is why we have made this guide to simplify it for you.
To commence physiotherapy treatment with us, there are a few steps you need to take before you come in for your appointment.
STEP 1
Report the incident and visit your physician
After your accident, report the injury to your workplace and then visit your family physician or emergency department physician for assessment, appropriate acute treatment, and a doctor's referral. WorkSafe BC require a doctor's note to commence physiotherapy treatment.
After you have left your doctors appointment, call WorkSafe BC at 1-888-967-5377 to report your claim to them. You will then be given a WorkSafe BC claim number and your file will begin to be processed. It takes on average about 10 days for WorkSafe BC to decide if your claim is accepted or not.
STEP 3
Contact us to book your appointment​
Contact our clinic at 250-493-1152 to book your physiotherapy appointment. Please do not book online as we need to talk to you on the phone before you come in for your appointment.
STEP 4
Provide required information
When you call our clinic, please have the following information ready:
Your WorkSafe BC Claim number
Your Drivers License/ Care Card with your Provincial Health Number on it
The name and contact details of your WorkSafeBC adjuster (or 'claim owner')
The date of your accident
Contact information for your workplace, including the name and phone number of your line manager/ contact person at work.
Your WorkSafe BC Physiotherapy Claim
Your first visit in the clinic is an assessment visit where we take a detailed medical history and then perform a physical examination. We then complete the required WorkSafe BC paperwork, and fax our findings and recommendations to them. Infrequently, we might have to book a second appointment to get through the full assessment if you have a complex medical history or injury.
As long as your physiotherapy treatments have been approved by WorkSafe BC, your second visit to the clinic normally commences the 'treatment block', where you are eligible for 6 weeks of free physiotherapy treatments. If you have not fully returned to work in this time, or are still having ongoing issues, we can apply for extension blocks, which allow you to access an additional one month of free physiotherapy services.
During the treatment and extension blocks, we will do our best to formulate a plan where you can begin to return to work. This is often on a lighter, modified schedule with shorter hours, which gradually increase as the weeks go on.
Please note, the first two visits on a WorkSafe BC claim are always covered by WorkSafe BC. If for whatever reason your WorkSafe BC claim is denied and you have commenced physiotherapy treatments following this, you will be responsible for any treatment fees you may have accumulated at this time.
Registered Physiotherapist
How can I book an appointment?
Book an appointment with our online booking system.
Give us a call and speak with Callen, our office manager.
Come in and say hi at our Ellis Street location!